The economic and political situation in EU Member States vary considerably, it is therefore better to determine the necessary economic reforms and measures at national level.  Hence it is important that the room for manoeuvre and decision-making power of individual countries shall be increased in this area, and not those of the European Commission – said Tibor Tóth, State Secretary for Macroeconomic and International Affairs of the Ministry of Finance.
The State Secretary attended a meeting of the EU's Economic and Financial Affairs Council (ECOFIN) in Brussels on Thursday.
---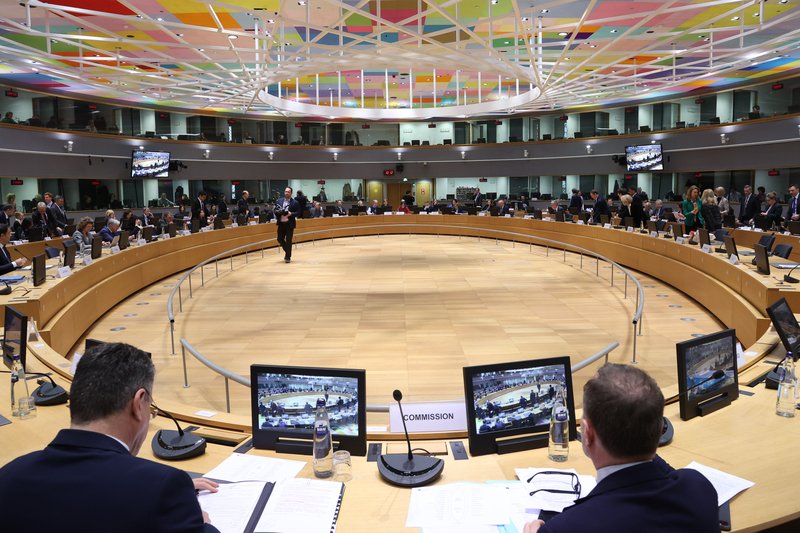 Tibor Tóth, State Secretary for Macroeconomic and International Affairs, said on the sidelines of the meeting that they had discussed a proposed reform of the EU economic governance framework.
The proposal, a priority of the Spanish presidency, has made "significant progress, also thanks to Hungary's proposals," he said.
"We welcome the direction represented by the Spanish presidency in this area as well as those implemented amendments on economic governance that were made, among others, at our request in connection with the reform package," he declared.
Hungary proposed three amendments, Tóth said. First, "it is important that a classification should be decided based on objective measures rather than the subjective bilateral meetings and evaluations of the European Commission," he said.
Hungary also proposed allowing Member States more room for maneuvering in the reform procedure, Tóth said, further adding that "It seems the Spanish presidency's stance is shifting closer to ours in this regard."  
Finally, we have also proposed to the Spanish Presidency that a specific set of rules on defence expenditure be defined, so that the additional expenditure that a country approves and spends on defence does not count towards the debt path under the Maastricht criterion. That proposal is expected to be included in the economic reform package, he said.
While Hungary supports the reform package, many details must be cleared before it can be finalised, Tibor Tóth said.
Source: MTI- Hungarian News Agency