In cooperation with Sciensano (Belgium) and the Health Data Hub (France) a workshop on citizens' engagement in digital health was held the at the Hungarian Permanent Representation on 11 October 2022. The hybrid event was attended by 60 participants while another 100 participants followed it online.
---
In his opening address, Gábor Baranyai deputy permanent representative underlined that the Hungarian authorities attach great importance to the Commissions' proposal on creating a European Health Data Space (EHDS). The discussions in the Council are ongoing and they already show that we are pioneering a regulatory field that is unknown for many aspects. It is already clear that if we want a good big health data-ecosystem, the trust should prevail. Without trust especially on the side of citizens, EHDS will never be operational and it will never deliver. That is why Hungary considers it important, and therefore participate actively in the secondary-use focused TEHDAS Joint Action and its "iCITIZENS" working package.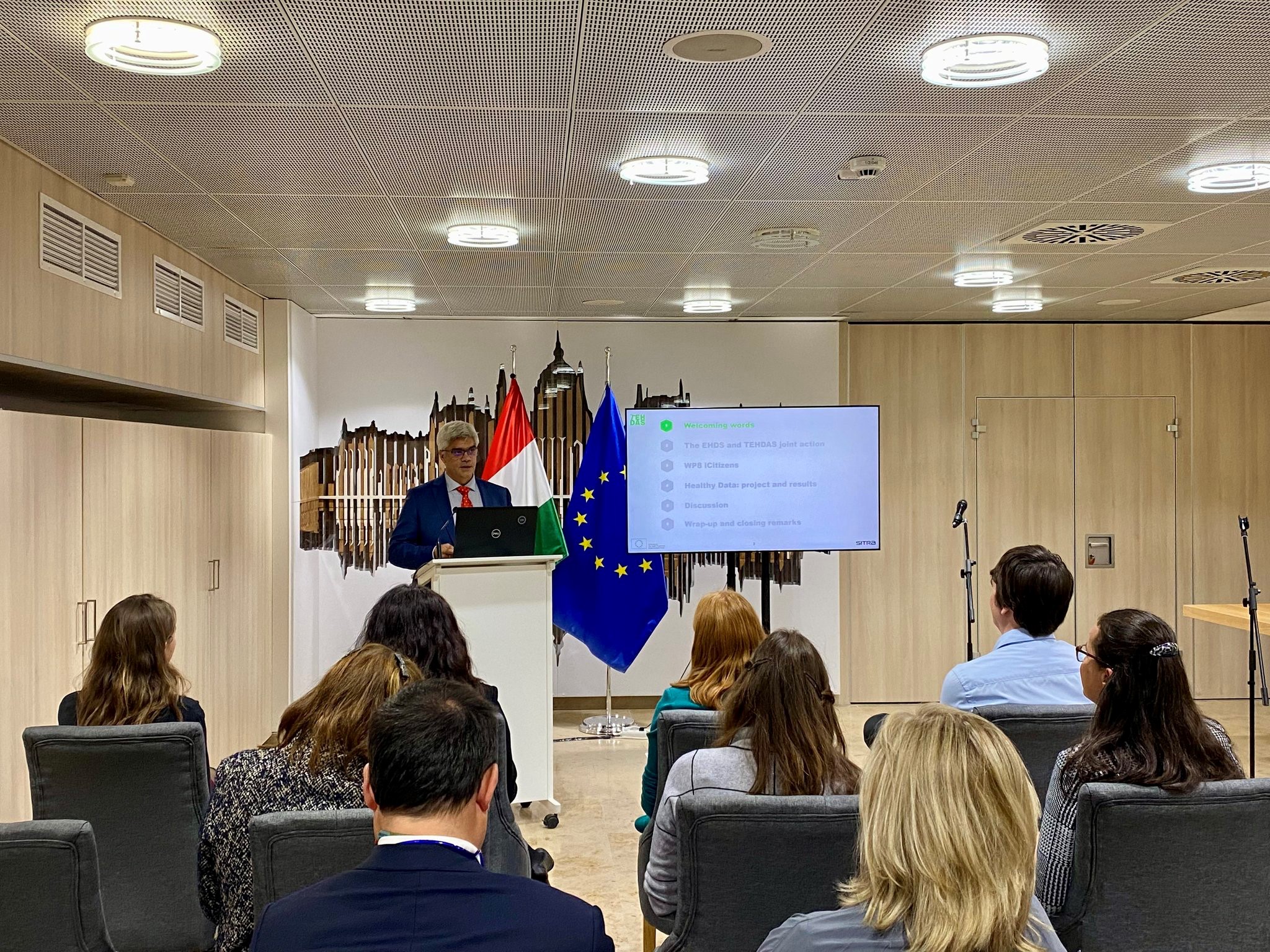 The Worhksop helped to work out good recommendations on citizens' sensitization and engagement in secondary use of data. The next phase of the work that coordinated by the Hungarian Health Care Directorate and Semmelweis University will establish recommendations on data altruism.