The atmosphere in the European Union is one of war, with the overwhelming majority of member states wanting to supply Ukraine with more weapons for more money, more quickly, while pro-peace actors are under heavy attack, Foreign Minister Péter Szijjártó said in Luxembourg on Monday.
At a press conference held during the break of the EU Foreign Affairs Council, the Foreign Minister said that another Hungarian citizen had been successfully evacuated from the fighting-ravaged Sudan and that he and his spouse were safe in Ethiopia, where they were being assisted by Hungarian embassy staff.
---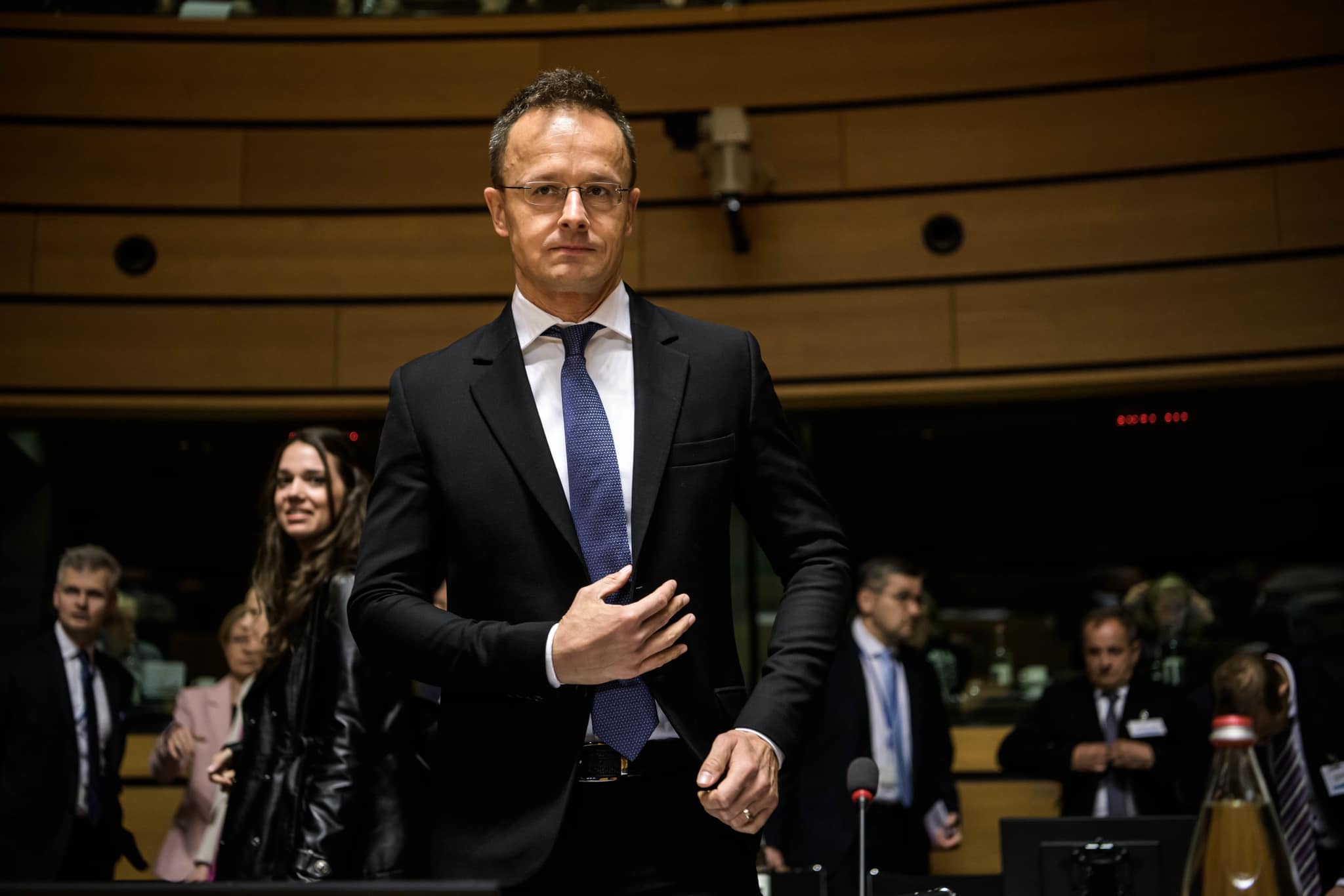 He added, however, that since the middle of last night it had not been possible to contact the five other Hungarians in Khartoum because of the breakdown of internet and telephone services, but should there be any developments, the ministry will immediately provide information.
Commenting on the Luxembourg Council meeting, he said it had again started with "self-blaming", with many believing that the EU had still not done enough to support Ukraine. "If we were to summarise what the position of the vast majority of European countries is at the moment, we could roughly say that we must supply Ukraine with more weapons, for more money, even faster," he said.
"This atmosphere of war also implies that the pro-peace advocates continue to be under severe political and verbal attack, whether from countries present or absent, which continue to argue for peace," he added.
Szijjártó also touched on the issue of Ukrainian grain exports, recalling that the government had agreed to the creation of so-called solidarity routes to alleviate the global food crisis, but the reality was different.
"The vast majority of grain and food products shipped from Ukraine stopped in Central Europe, stopped in countries neighbouring Ukraine, and it is clear that this was not what was agreed," he pointed out.
"The European Commission would have been, or should have been, obliged to correct this situation immediately and make it clear that the agreement between the European Union and Ukraine was for transit shipments," he said.
He underlined that Hungary is sticking to the original idea by making it clear that, while it will allow transit shipments, it will ban direct imports, as this will cause extreme difficulties for domestic producers, who will have to comply with much stricter EU standards.
The minister then complained that there is still a "serious determination" to impose sanctions on the Russian nuclear sector, which is already paying a heavy price for the war on energy supplies.
He cited the example of Hungary's ability to purchase oil from two directions, via Croatia and Ukraine, and the transit fees on both routes have been increased significantly, with the former charging five times the market average and the latter three times the previous cost.
"And now they want to impose a measure here that would put Hungary in a serious situation not only in terms of energy bills, not only in terms of energy prices, but also in terms of security of energy supply," he warned.
He stressed that Hungary needs 2,400 megawatts of new energy by the beginning of the next decade, which can be provided in an environmentally friendly and cheap way only by nuclear reactors.
"If the Paks II project is made impossible, it will be impossible for Hungary to produce the electricity needed to run its economy and supply its people by the beginning of the next decade," he said.
He also said that the Paks investment contract had been concluded more than nine years ago and had been approved by Brussels.
Finally, he stressed that Hungary would not agree to any nuclear sanctions, even on a small scale, in order to protect its key national interests, as this would create a situation which he said would be exploited by some. In this context, he referred to the "phenomenon of over-fulfilment" and pointed out that, although there are no sanctions on nuclear in place, the German government will not allow Siemens Energy to deliver the Paks control technology.
Source: MTI - Hungarian News Agency