The decision by Brussels not to extend the ban on imports of Ukrainian agricultural products into the five EU member states bordering Ukraine is outrageous, unacceptable and non-transparent, agriculture minister Istvan Nagy said in Brussels on Monday.
István Nagy, who was attending a meeting of agriculture ministers from EU member states, told a press conference for Hungarian state media that the European Commission's decision not to extend the temporary import ban was a serious problem, but the fact that Ursula von der Leyen, the president of the body, had not consulted the leaders of EU member states on the matter but Ukrainian President Volodymyr Zelensky raised separate political questions.
---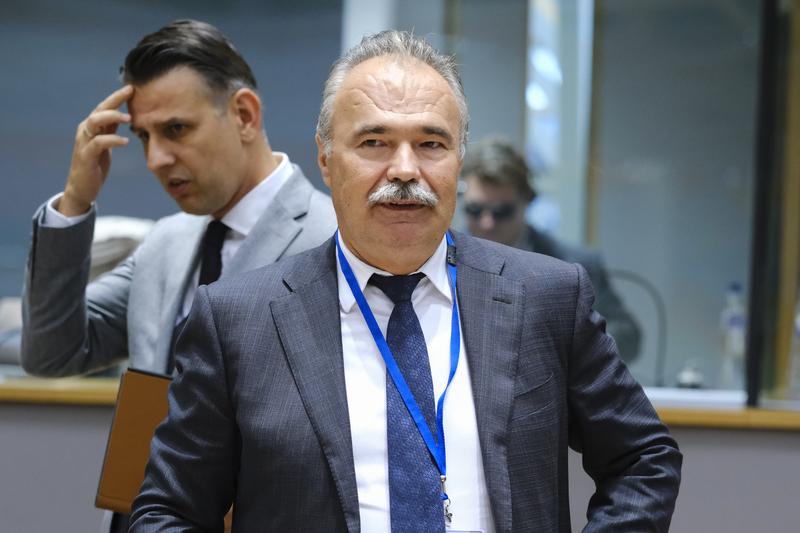 "EU leaders are elected by the Member States. They are accountable to them, they should be supporting them, but instead the interests of a completely outside third country are more important to them than those of the EU Member States," István Nagy pointed out.
According to the agriculture minister, the EU has given Ukraine the key for the solution to the problem of Ukrainian grain imports, namely by asking Kiev to commit itself to import controls, "which is ridiculous in itself".
He pointed out that the ban on imports of Ukrainian grain represents six billion euros for the five Member States. "Brussels does not want to understand this, which is why we need to take bold, tough and unilateral national measures. Because if we don't protect our borders, we will be flooded with Ukrainian grain before the harvest, and we won't know what to do with it," he stressed.
István Nagy stressed that the ban on grain imports must be reinstated, and if any country wanted to soften it or request an exception, it could do so. He added that the solution is to transport large quantities of cereals to third countries via solidarity corridors rather than to European markets.
"Support land transport to get the grain to seaports and then to its traditional market in Africa. We have also warned the Commission that if Ukrainian grain does not get there, it could be replaced by Russian grain," the agriculture minister recalled.
(Source: Hungarian News Agency)