The world is facing a triple crisis - energy, food security and economic crisis - as a result of the war in Ukraine, which is only exacerbated by the measures taken by Brussels, and the only solution is peace, Minister of Foreign Affairs and Trade Péter Szijjártó said in Brussels on Thursday.
At a press conference following the EU Council meeting on development issues, the minister said that the whole world is paying the price of the war in Ukraine, and the effects of the energy, food security and economic crises are worsening, at least two of which are affecting 94 countries, according to the UN.
---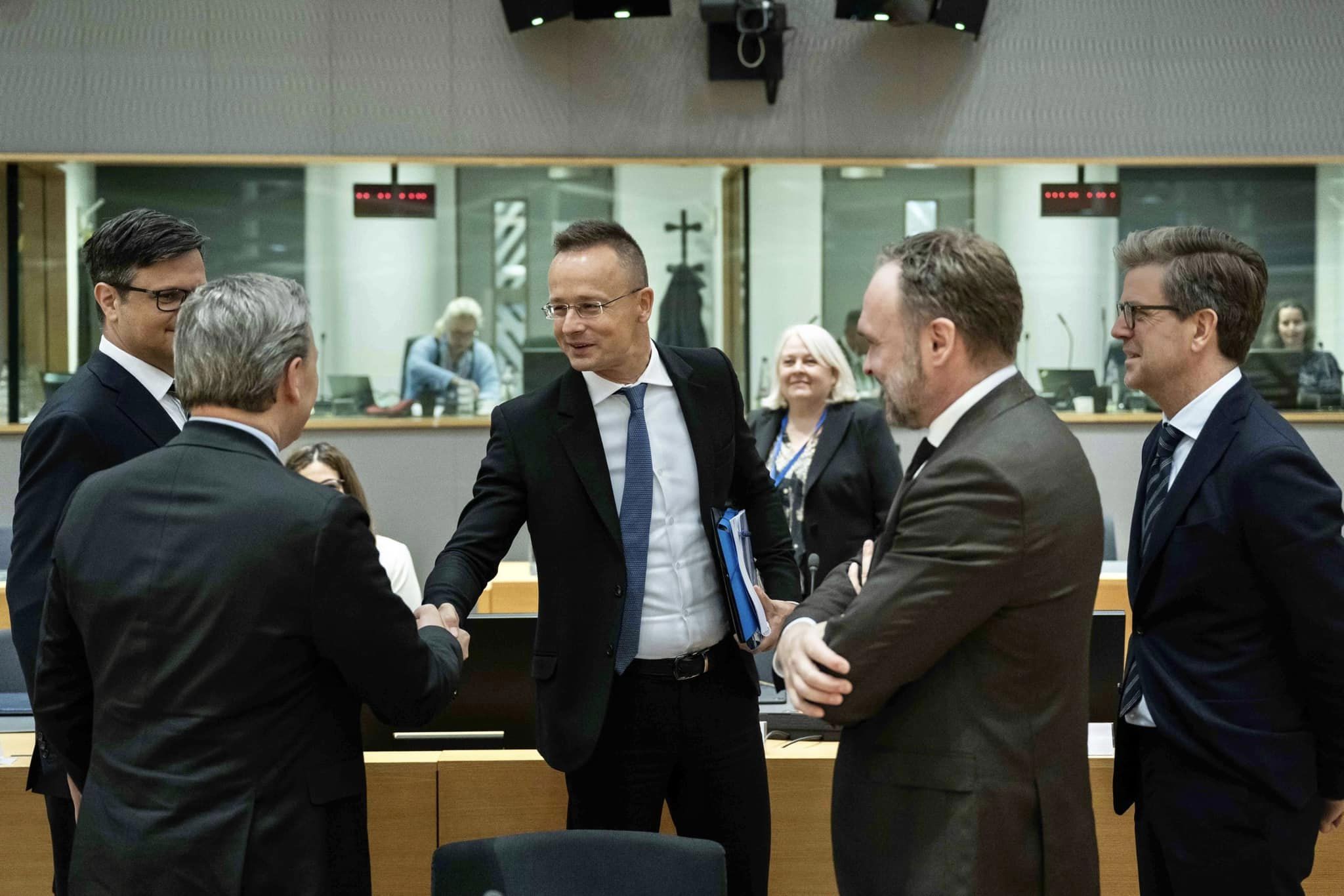 He pointed out that although the energy prices have stabilised but at much higher levels than before, while rising inflation and interest rates have deprived many countries, including our own, of significant growth potential.
He also spoke of the food crisis, which he said posed a serious security risk, as it was hitting the most vulnerable countries in Africa and the Middle East hardest, potentially leading to violence, a rise in the threat of terrorism and ultimately a new wave of immigration.
Europe would not be able to cope with another massive wave of migration in its current state, he warned.
"The fact is that the response to this triple crisis has been seriously flawed in Brussels. Seriously flawed responses from Brussels that will add to the cost of war in Europe," he said.
Commenting on these "self-defeating measures", Szijjártó said that instead of restrictions, energy supplies to Europe should have been increased; moreover, Brussels was not helping but hindering Member States in producing the necessary energy themselves, for example by putting pressure on them to impose nuclear sanctions.
"Here and now I would like to reiterate that this will certainly not happen. So Hungary will not agree to any kind of nuclear sanctions, even minimal, however small," he said.
On the economic front, he stressed that the United States had taken patriotic measures, while the European Union had only imposed additional sanctions.
"The US measure is good for all US economic operators and the Brussels measure is bad for all European economic operators, it has practically knocked out the competitiveness of the European economy", he said.
On the food crisis, he recalled the objective of Europe's contribution to critical exports of agricultural products from Ukraine to Africa and the Middle East.
"What happened in contrast? After we opened the so-called solidarity corridors, Ukrainian agricultural products arrived in Central Europe and stayed there. What happened was that instead of supplying food to Africa, they destroyed Central European producers," he pointed out.
"In this situation, it is and it should have been the duty of Brussels, the duty of the European Commission, to take immediate action once it had detected this situation," he said.
"So it has been proven in practice that Brussels cannot be relied upon on such critical issues. What we do not take care of is not taken care of. If we don't protect Hungarian farmers, nobody will protect them instead of us," he added.
The minister said that a solution was being discussed and that the government would only approve a decision that would ensure "watertightly" that Ukrainian agricultural products could not be exported to Central Europe as a final destination.
He called Ukrainian grain dumping unacceptable, as farmers in Ukraine are subject to very different rules from those in the EU, which would create competition under completely different conditions, which is not fair.
"The only solution to all this set of incredible challenges is peace. If we could bring the war to an end, if we could bring about a ceasefire, if we could bring about peace negotiations, then we would have a realistic hope of managing this triple crisis successfully," he concluded.
"As long as the war is going on, the price that the world, including Hungary, has to pay is increasing day by day, and I repeat that this is not our war and we have no responsibility whatsoever for the outbreak of this war", he said.
Source: MTI - Hungarian News Agency