Agriculture ministers exchanged views on agri-food market situation, the approval process of CAP strategic plans, the importance of plant-based proteins, Geographical Indications (GIs), phytosanitary issues and several other matters during the Agriculture and Fisheries Council, held on the 21th of March in Brussels.
As regards the market situation in the wake of the invasion of Ukraine, agriculture ministers expressed their solidarity to minister Roman Leshchenko, who participated online during this debate. Most have highlighted the food security as key priority and broadly supported the proposed crisis response measures by the Commission.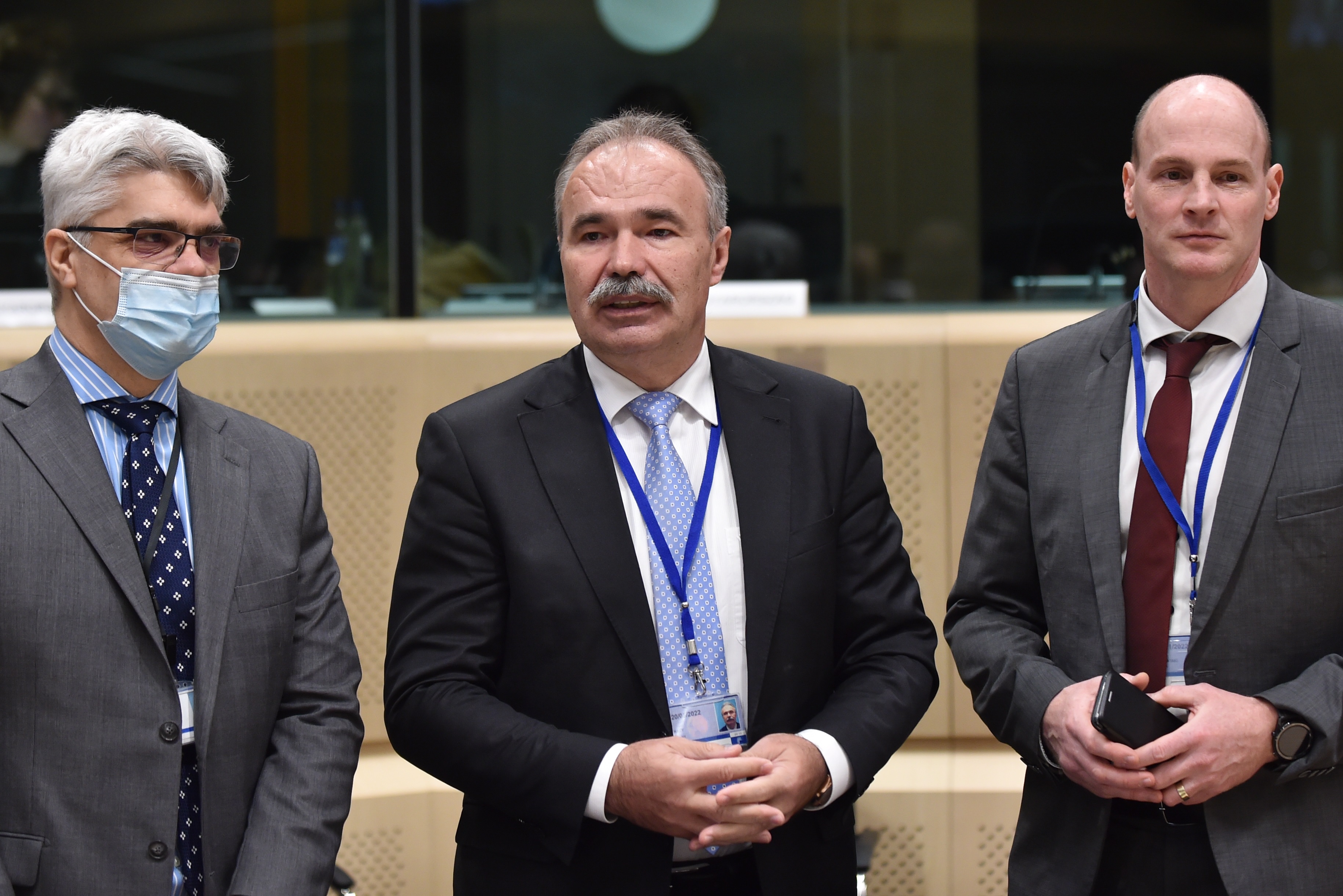 About the approval procedure of the CAP Strategic Plans, Minister István Nagy asked flexibility from the Commission and highlighted that the current crisis situation should be also taken into consideration. Hungary presented the common declaration of the Visegrád Group, Bulgaria, Croatia, Romania, and Slovenia, calling for swift adoption of the Plans.
Regarding the revision of the Geographical Indications regulation, 15 Member States – including Hungary – drew the attention to the evaluation of the dossiers, the sustainability aspects, the role of producers associations and the adjustment of the official control system.
Vast majority of delegations – including Hungary – agreed on the need to develop an EU plant protein strategy.
Member States raised their concerns about the review of the legislation on the sustainable use of plant protection products. Ministers stressed that reduction targets should not lead to a decrease in agricultural production. Minister István Nagy emphasized that we are committed to achieving the EU objectives set out in the Farm to Fork Strategy, however different starting points of the Member States should to be taken into account.
Further topics included G7 extraordinary Agriculture Ministers' Meeting, alternatives to plant protection products, fertilizer prices and the effects on the fisheries sector of rising fuel prices.