The Hungarian economy remained in a growth phase last year despite the protracted Russian-Ukrainian war and the sanctions imposed by Brussels, the Hungarian Finance Minister said in Brussels on Tuesday.
Speaking to Hungarian journalists ahead of a meeting of the Council of Finance Ministers (Ecofin) of EU Member States, Mihály Varga stressed that according to the European Commission's Winter Economic Forecast published on Monday, Hungary's economy continued to grow last year, with gross domestic product up 4.6 percent in 2022, according to data released by the Hungarian Central Statistical Office (KSH) on Tuesday.
---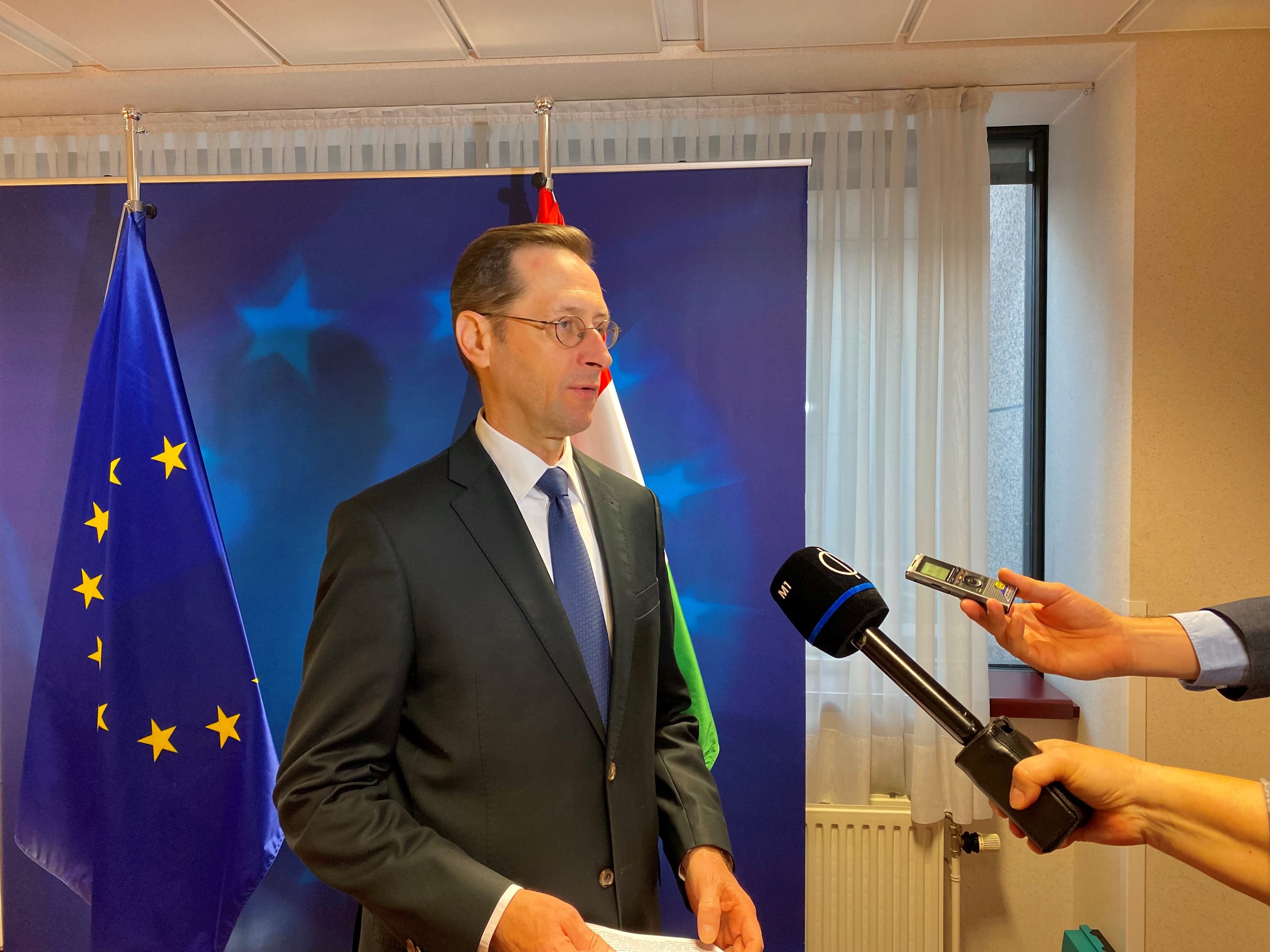 The Hungarian finance minister stressed that, although Hungary's growth momentum declined somewhat in the last quarter of last year, it managed to remain above the European average.
"We can talk of a rapid economic recovery, because, as in the period after the coronavirus pandemic, Hungary managed to grow at a 4.6 percent, despite the war, rising energy prices and Brussels sanctions, stronger than the EU as a whole, which grew at 3.6 percent," he said.
Hungary has improved its economic performance despite still not having access to the recovery funds it is entitled to, he said. The minister added that Hungary is working to avoid a downturn by taking further economic policy steps.
Mihály Varga said that employment remained the stable basis of Hungary's economic performance, with one million new jobs created over the past ten years, the number of employed people exceeding 4.7 million and the unemployment rate among the lowest in Europe at around 4 percent.
The finance minister expressed hope that European competitiveness would be strengthened, as the Hungarian economy would then also have a good chance of achieving the growth range of around 1 to 1.5 percent forecast in the budget.
In a statement sent to MTI, the finance ministry stressed that if Europe does not act, it could fall behind the US and Asia. European companies operating in a world where energy prices have soared will not be able to compete on the world market, it said. The situation is made worse by US economic protection measures that discriminate against electric cars made in Europe.
According to the statement, Mihály Varga stressed that Hungary is not opposed to a temporary and targeted relaxation of state aid rules in Europe. The starting point is equal and predictable access to EU funds for all Member States, he noted.
The finance minister said that it is also necessary to take stock of how effective the instruments used so far have been. In the case of the EU's Recovery and Resilience Facility (RRF), he said, only €144 billion out of a total of more than €670 billion was used between June 2021 and the beginning of February 2023, and 5 Member States did not receive a single euro cent during this period. This is a 21% absorption in 20 months, even though the Recovery Instrument was intended to provide rapid assistance," Mihály Varga pointed out.
Source: MTI - Hungarian News Agency