Hungary and Poland have voted against the European Commission's new dangerous proposal to extend the previous regulation by another 15 percent cut in the use of natural gas, Minister of Foreign Affairs and Trade Péter Szijjártó said in Brussels on Tuesday.
According to a statement by the Foreign Ministry, the minister said at a press conference during the break of the EU Energy Council that instead of raising additional funds or infrastructure development, the European Commission has come up with a proposal that would again require a reduction in natural gas consumption.
---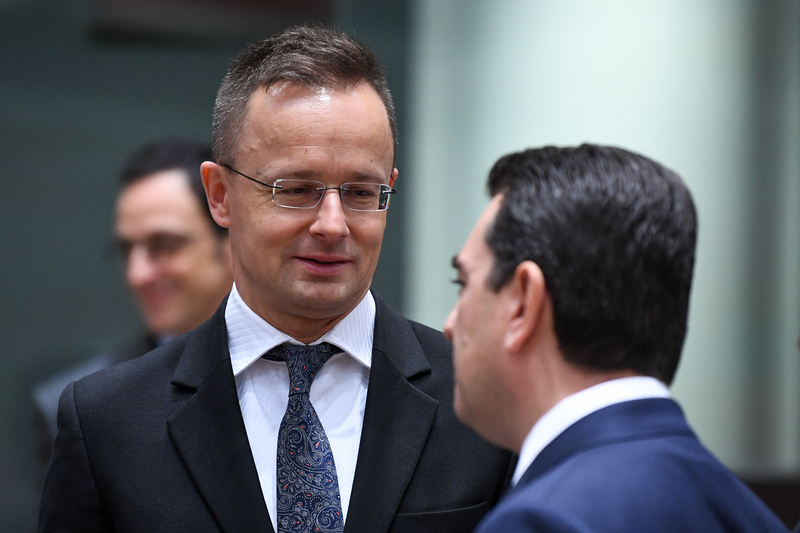 Such a regulation was already adopted last year despite Hungarian and Polish protests, but this one is even more dangerous. The previous one was for a winter period when, in addition to industrial consumption, residential consumption increases for heating, making it easier to reduce than in summer, when overall consumption is lower.
"If the use of natural gas by industry has to be artificially reduced, it means that there is a risk of a downturn in the economy," he underlined, while warning of security of supply problems.
"In addition, Brussels is once again stealthily taking powers away from Member States, as energy use, the national energy mix and the structure of the economy are explicitly national competences, and by imposing a reduction in gas use, they are effectively infringing on this sovereign right of Member States," he pointed out.
Szijjártó pointed out that after the first decision, Poland appealed to the European Court of Justice, arguing that a unanimous vote was needed to adopt the measure, and Hungary joined the case on that side.
"This time we also voted against this proposal, which unfortunately was supported by everyone except the Poles and us. So, they imposed another 15 percent gas cut as an extension of the previous regulation. This, I repeat, is extremely dangerous, unreasonable and does not solve the problem," he stressed.
He added that this new regulation could lead to a further contraction of supply in Europe, because it is a basic economic principle that if the quantity of a good decreases in a given market, its price will increase.
"This proposal brings the risk of price rises, security of supply and an economic downturn," he said.
"For all these reasons, Hungary did not vote for this proposal, and we continue to take the clear position that natural gas supply is not a political issue, that discriminating against gas sources on political grounds is extremely damaging, and that we should help to ensure that as much gas as possible comes to Europe from as many sources as possible.
The minister added that the continent has had a particularly mild winter and everyone is happy that we have survived the last few months in terms of security of supply, but many experts warn that there is no reason for extreme optimism, as there is a real risk of gas shortages this winter.
One reason is that there will be a shortfall of around 60 billion cubic metres of Russian gas from the European network this year compared to last year, and the Chinese economy is expected to reopen, leading to a significant increase in consumption, while LNG capacity has not yet been built to the extent needed to make up for the shortfall," he said.
In addition, the fact that natural gas prices in Europe are now seven times higher than in the US and electricity prices three times higher than in China due to sanctions and other "misguided measures" is a serious competitive disadvantage, he said.
"In this situation, the only sensible and effective solution is to increase the supply of gas to Europe," he concluded.
Source: MTI - Hungarian News Agency