The European Commission has registered a Hungarian freshwater fish in the list of EU protected geographical indications for the first time. The certification document was handed over to István Nagy Minister of Agriculture by Commissioner Janusz Wojciechowski on the margins of the Agriculture and Fisheries Council in Brussels, on the 21st of September.
The number of Hungarian agricultural products with a protected geographical indication - including food, wines and spirit drinks - rose to 61 after the registration of Szilvásváradi pisztráng.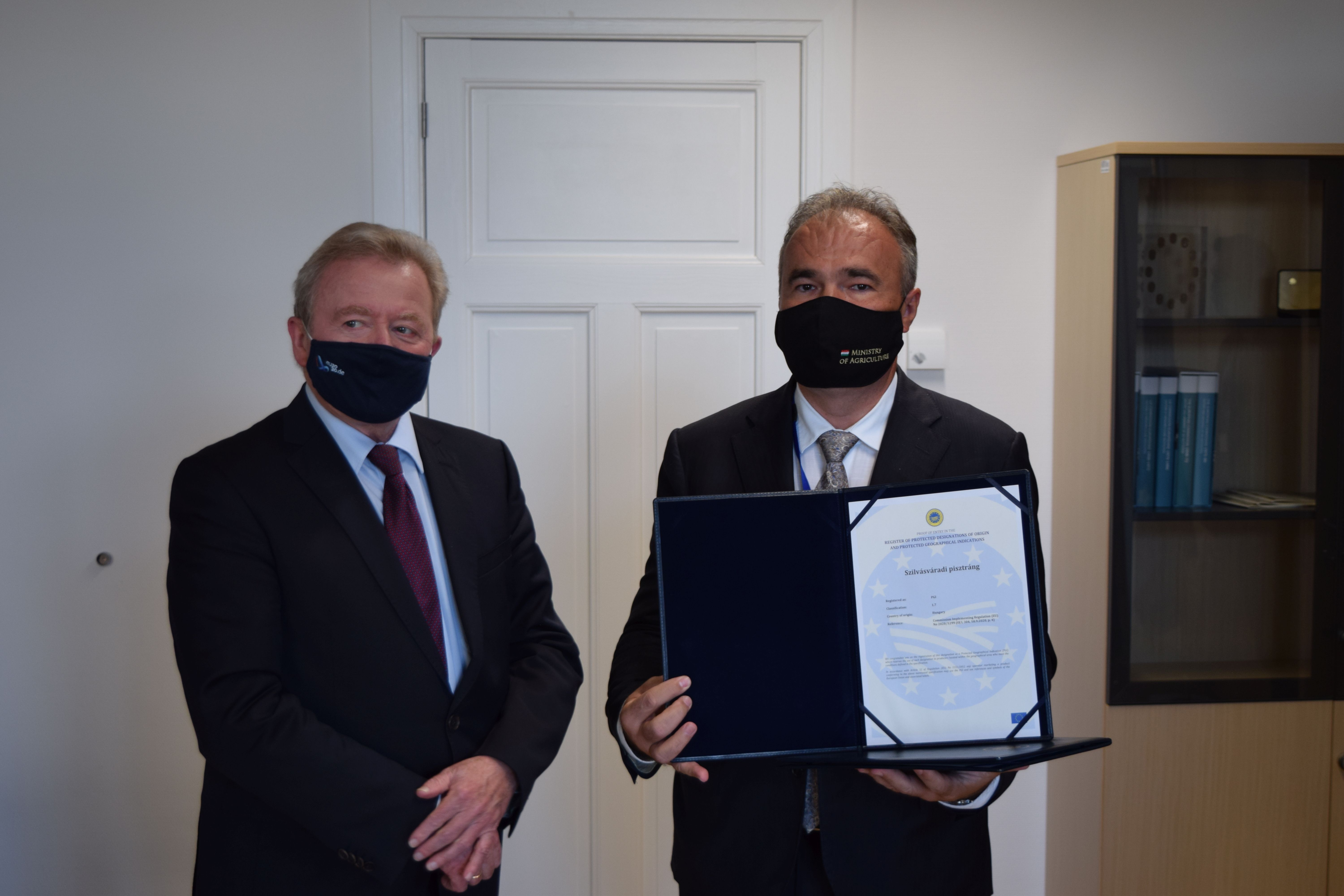 "I am proud of the fact that the number of Hungarian products under protected geographical indication is constantly growing. These top quality products are excellent reputation for our country in the EU and in third countries as well. I think it is a great appreciation of the Hungarian aquaculture sector as a whole, that Szilvásváradi pisztráng – as the first Hungarian freshwater fish - was included in the list of protected geographical indications. I hope this number will further grow in the near future with new Hungarian products," said the Agriculture Minister.