It is a lie that the government would stop cooperating with Russia's Rosatom on the Paks expansion project: the increasing role of the French company Framatome concerns the supply of the control system after its German consortium partner Siemens Energy has not yet received an export licence for political reasons, Foreign Minister Péter Szijjártó said in Brussels on Tuesday.
According to a statement by the Foreign Ministry, the minister said at a press conference during a break in the EU Energy Council that there is indeed negative discrimination against nuclear energy, as shown by the fact that the Paks expansion in Europe is "constantly being hamstrung" and "attempts are being made to sanction nuclear investments, which we regularly fend off".
---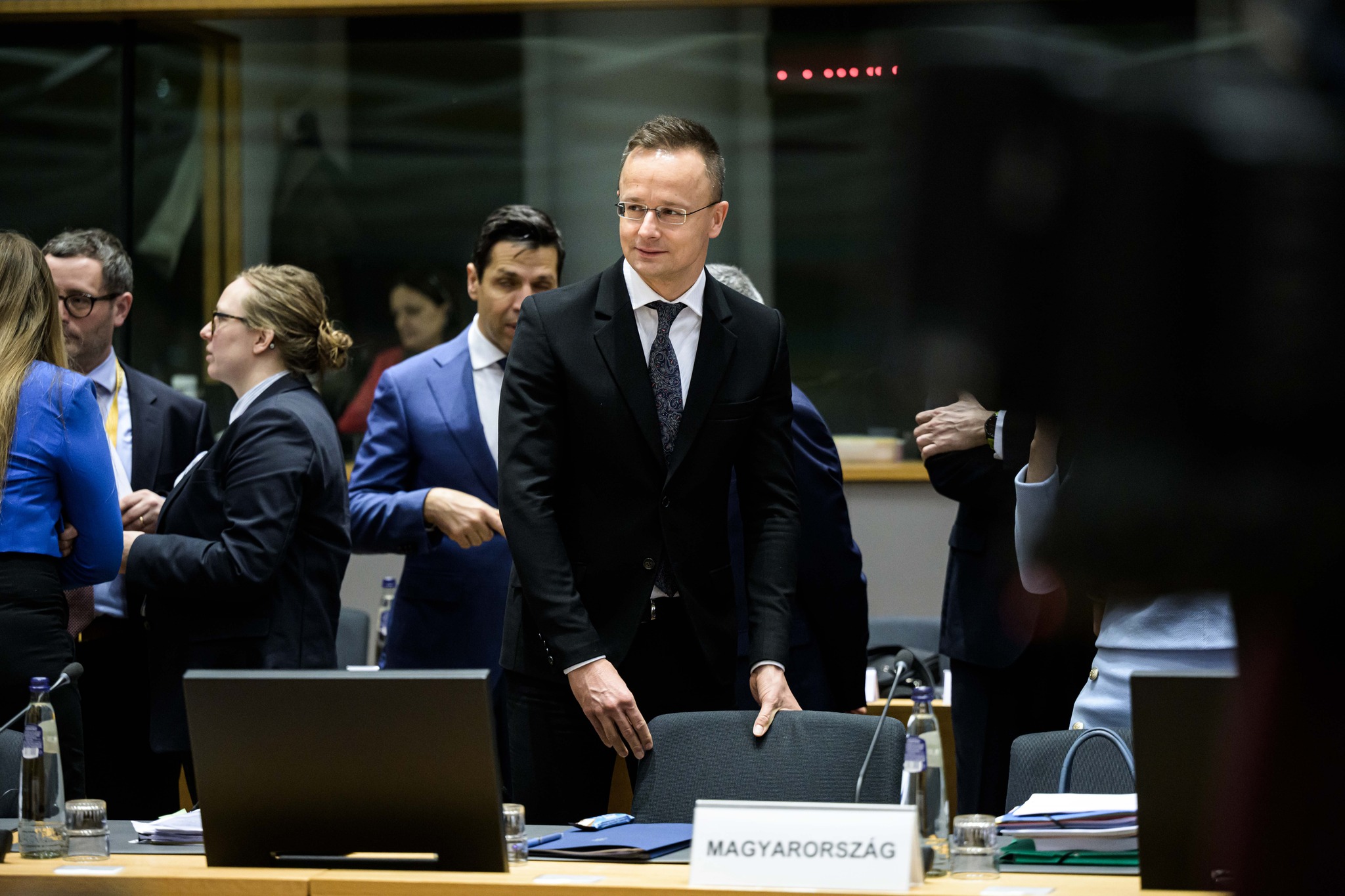 He underlined that the German government continues to block Siemens Energy's involvement and that the company has not yet been allowed to deliver the equipment ordered under the contract.
"There is a steady stream of fake news in the international liberal press. Most recently, we read that the Hungarian government would stop cooperating with Rosatom, which is a complete lie," he said.
"We are committed to the implementation of the agreement signed with Rosatom nine years ago. We are committed to the construction of Paks II with Rosatom (...) There is no reason for us to abandon this cooperation," he added.
Szijjártó stressed that when it comes to increasing the role of Framatome, it refers to the fact that, due to the politically motivated blocking of Siemens Energy's participation in Berlin, Hungary wants to rely more on the French company for the supply of the control system.
"I would like to make it clear that our experience with our cooperation with Rosatom has been positive, and we want to and will build the new Paks units with Rosatom," he said.
He also said that a nuclear coalition had been formed within the European Union, led by France and involving twelve countries, which met on Tuesday morning.
He pointed out that seven countries are planning or are already building new nuclear power plants, so that a "great nuclear renaissance" is expected in Europe in the coming years to guard against irrational and extreme price fluctuations.
The Minister underlined that the parties agreed to work closely together to counter artificial, ideologically based negative discrimination against nuclear energy, as exemplified by the fact that each nuclear licensing procedure "is extremely stretched out".
"We are therefore calling for the credit conditions to be changed so that they can be applied in a fair and equitable way to nuclear investments," he said.
"We call for a review of legal and licensing procedures, based on the experience that Europe has gained in the use of nuclear energy over decades," he said.
"And in order to have enough experts and enough capacity, we have proposed the development of common training programmes," he added.
Source: MTI - Hungarian News Agency