Although no decision was taken at the EU Agriculture Council meeting on how to avert the internal market crisis caused by Ukrainian grain in the European Union, the upcoming agreement will mean that Hungary will be able to maintain its ban on grain imports from Ukraine, Agriculture Minister István Nagy told Hungarian journalists in Luxembourg on Tuesday.
---
During a break in the meeting of the European Union's Agriculture and Fisheries Council, the minister said that the negotiations were on the right track, as the European Union had accepted the coercive measures taken by Member States to ban imports of Ukrainian agricultural measures by unilateral decision.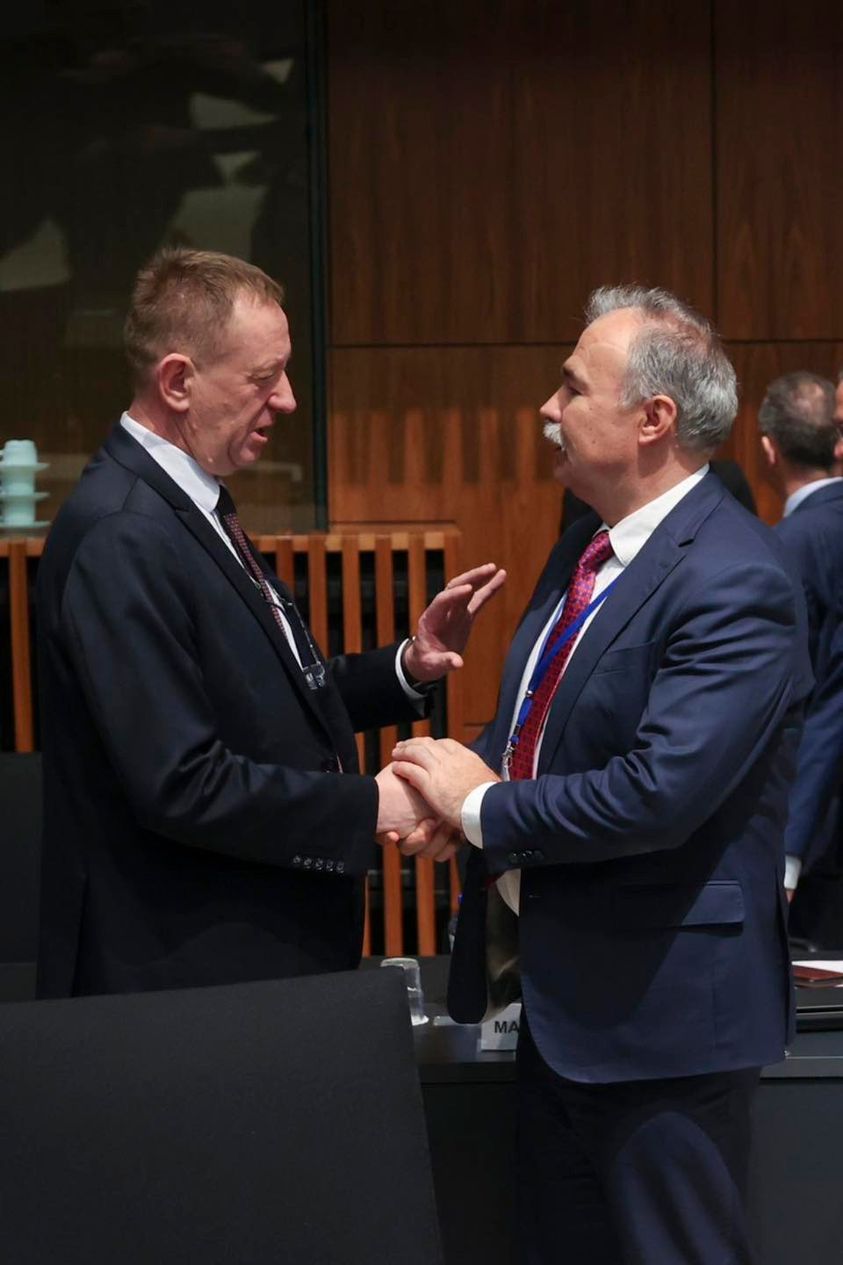 The EU recognised the gravity of the situation, understood the decision of the Member States and was looking for solutions to allow the measures to be maintained. The outcome of the forthcoming agreement will be that Hungary will be able to maintain its ban on grain imports from Ukraine, said István Nagy.
Last week, the leaders of five EU Member States - Hungary, Poland, Slovakia, Bulgaria and Romania - asked the European Commission to take action on the issue of Ukrainian grain entering Europe duty-free, which causes damages for local farmers. Hungary, Poland, Slovakia and Bulgaria had previously imposed unilateral import bans on Ukrainian agricultural products.
The minister said that further negotiations were needed on the five products recommended by the EU - wheat, rapeseed, maize, sunflower and sunflower oil - and on which other products the import ban should be covered by.
He also said Hungary wanted guarantees that the ban could remain in place until the end of December. As for the EU setting up a €100 million fund to help affected farmers, István Nagy said that discussions on how to increase the amount were also under way. He said that a solution would also have to be found to ensure that Ukrainian cereals could reach traditional markets and countries in need.
Only when the traditional routes for Ukrainian grain are available again will the internal trade chain be restored and the market be able to function, he stressed. To this end, Hungary proposed that the European Union should support transit transport, he said.
Hungary will continue to negotiate until a satisfactory solution is found that guarantees the safety of Hungarian farmers and that they are compensated for the damage they have suffered, István Nagy added.
Source: MTI - Hungarian News Agency