On 2 June, 2021 Gergely Németh, Defence Policy Director and Deputy State Secretary for Defence Policy of the Ministry of Defence of Hungary and Bálint Ódor, Hungarian PSC Ambassador had a series of discussion about current affairs of the Common Security and Defence Policy (CSDP).
---
Discussions were held at the European External Action Service with Deputy Secretary General Charles Fries and Managing Director Paweł Herczynski along with the directors responsible for security and defence policy (Joanneke Balfoort) and integrated approach (Stefano Tomat). During the consultations, Deputy State Secretary Gergely Németh highlighted that the security of Europe and its citizens is a key priority for Hungary, thus the strengthening of CSDP and Hungary's active contribution therein is an important objective. He further emphasised, that as a result of the National Defence and Armed Forces Development Program not only Hungary's own military capabilities have been developed, but our capacity for strategic cooperation also increased. We want to strengthen this cooperation in both the frameworks of NATO and the European Defence Policy. Therefore, we are both willing and capable to effectively cooperate.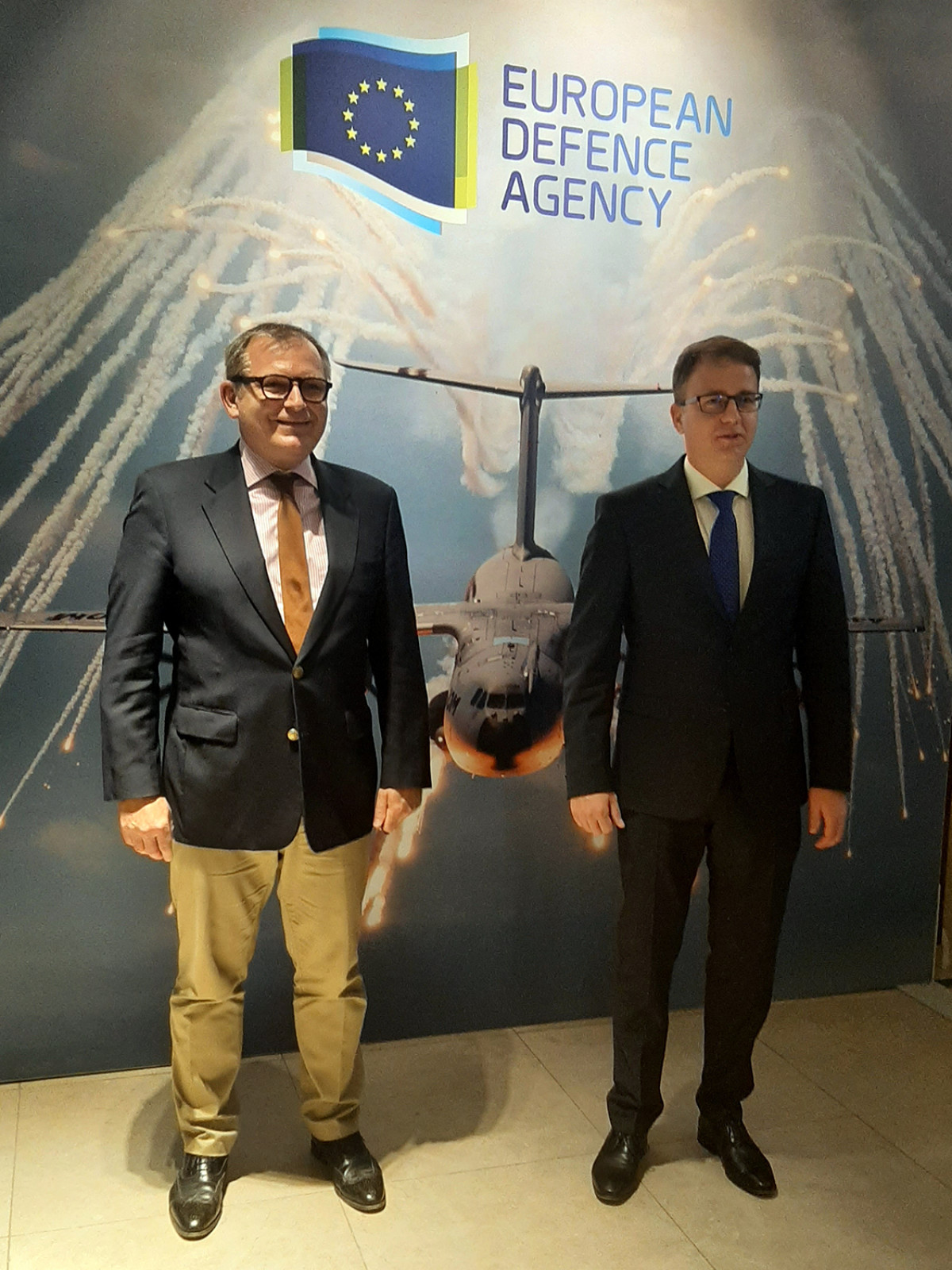 The discussions touched upon the significant challenges that European security faces: notably with regards to the Western-Balkans; the opportunities that the European toolbox can provide to stabilise the crisis situations in the African continent; the strengthening of EU-NATO cooperation; and the defence policy elements of the upcoming Hungarian V4 presidency.
Deputy State Secretary Németh has touched upon several issues with Jiří Šedvy, Chief Executive of the European Defence Agency (EDA), such as the Agency's special role in CSDP, the importance of the defence initiatives and the collaborative opportunities of multinational capability development. The parties agreed to step up cooperation and to maintain regular dialogue.
The current status and the opportunities of the European defence industry were discussed with Timo Pesonen, Director-General of the Commission's DG DEFIS. Deputy State Secretary Németh underlined the need to strengthen the European Defence Technological and Industrial Base. Hungary aims at integrating the Hungarian defence industrial stakeholders – notably the small and medium sized enterprises – into the European "defence-ecosystem". Therefore, Deputy State Secretary Németh expressed Hungary's willingness to deepen cooperation in this regard.
source: honvedelem.hu