The current meeting of the Foreign Affairs Council was held in Brussels on 20 February 2023. Hungary was represented at the meeting by Péter Sztáray, State Secretary for Security Policy and Energy Security.
At the Council meeting, the issues on the agenda were the war in Ukraine, Afghanistan, Iran and climate and energy diplomacy. The Foreign Affairs Council hosted an informal working lunch with Moldovan Foreign Minister Nicu Popescu. During the working lunch, ministers discussed the impact of the aggression against Ukraine on Moldova and the possibilities for EU assistance.
---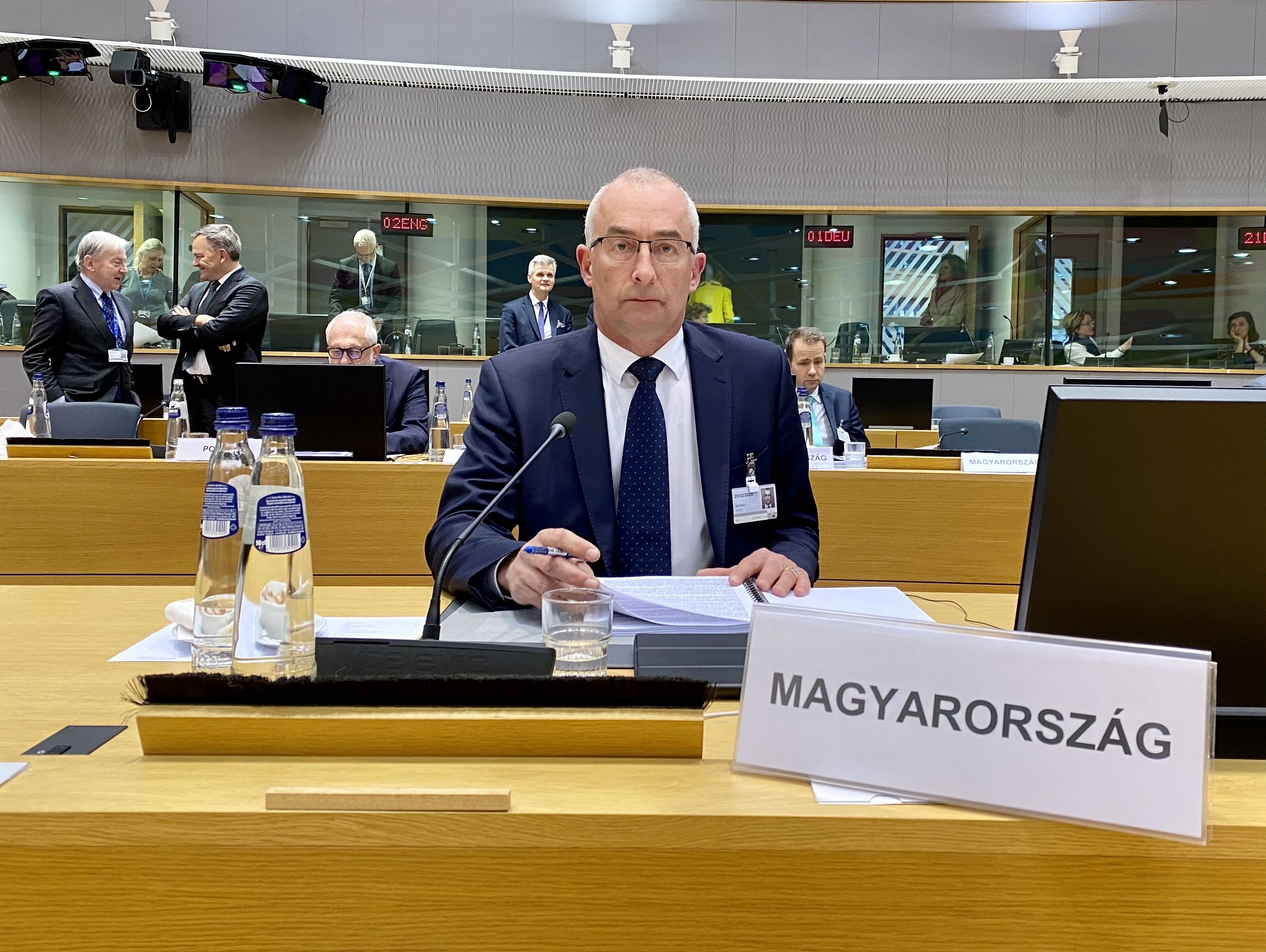 In a discussion on the war in Ukraine, State Secretary Péter Sztáray reiterated the Hungarian position that one year after the outbreak of the war peace talks should be held as soon as possible. Hungary maintains its bilateral support for Ukraine, but stressed that it is essential to properly resolve the situation of the Hungarian minority in Transcarpathia.
Sanctions, the effectiveness of which is still in question, must not be allowed to harm the fundamental national interests of any member state and have a more detrimental effect on the EU and its member states than on the target countries. He also stressed the importance of the energy security of our country, in the light of which we cannot accept measures that would affect the nuclear field.