The only way forward for the rule of law is to replace the politically motivated EU discourse with an unbiased, intergovernmental constitutional dialogue, Justice Minister Judit Varga told MTI on Monday, arriving at a meeting of EU ministers responsible for EU affairs.
Judit Varga added that "unfortunately, nothing has changed in this area and double standards persist."
---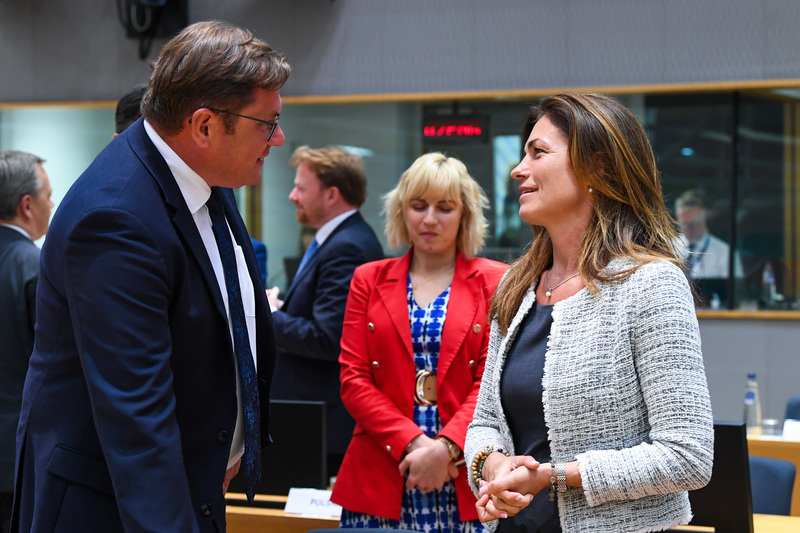 Presenting the agenda of the meeting, the Justice Minister said that as far as the long-term EU budget review is concerned, Member State leaders agreed in 2020 that this would not take place, but the European Commission is ignoring this and is already calling for more resources, while failing to explain why the money has run out.
She said that one of the new elements of the review package is a huge new grant to Ukraine of €50 billion in aid over four years, but it is unclear how much of that would be aid, how much would be loans.
She added that the commission is also asking for funds for additional administrative costs, while expecting Member States to cope with inflation caused by sanctions against Russia and the economic challenges of the energy crisis.
However, she said the most serious problem of principle is that the Commission would review the EU budget without many Member States, including Hungary, having received a penny from the recovery fund.
Judit Varga pointed out: Hungary was in solidarity several years ago and ratified the large common EU borrowing in the spirit of unity, from which "for all sorts of fabricated reasons, it has not received a single penny".
She stressed that this primary issue must first be clarified before any other EU decision making on any other issue is taken forward.
On the other hand, she added, such a decision cannot be taken that would commit EU countries for several years in relation to a large amount of funding, the details of which are not clear.