The informal meeting of energy ministers took place in Slovenia on 21-22 September 2021, where Hungary was represented by Attila Steiner, Secretary of State for Development of Circular economy, Energy and Climate Policy from the Ministry of Innovation and Technology.
The ministers of the EU discussed the Fit for 55 package energy-related proposals, in particular the challenges coming from the increased promotion of energy from renewable sources and energy efficiency, or the issues arising from the implementation of mass e-mobility.
Given that 75% of emissions can be attributed to the energy sector, the transformation of this sector is key to achieving the 55% emissions reduction target by 2030, but the transition must be fair and affordable for everyone. The key to achieve this, according to the European Commission, is to increase annual energy savings and increase the share of renewable energy in the heating, district heating, building, transport and industrial sectors.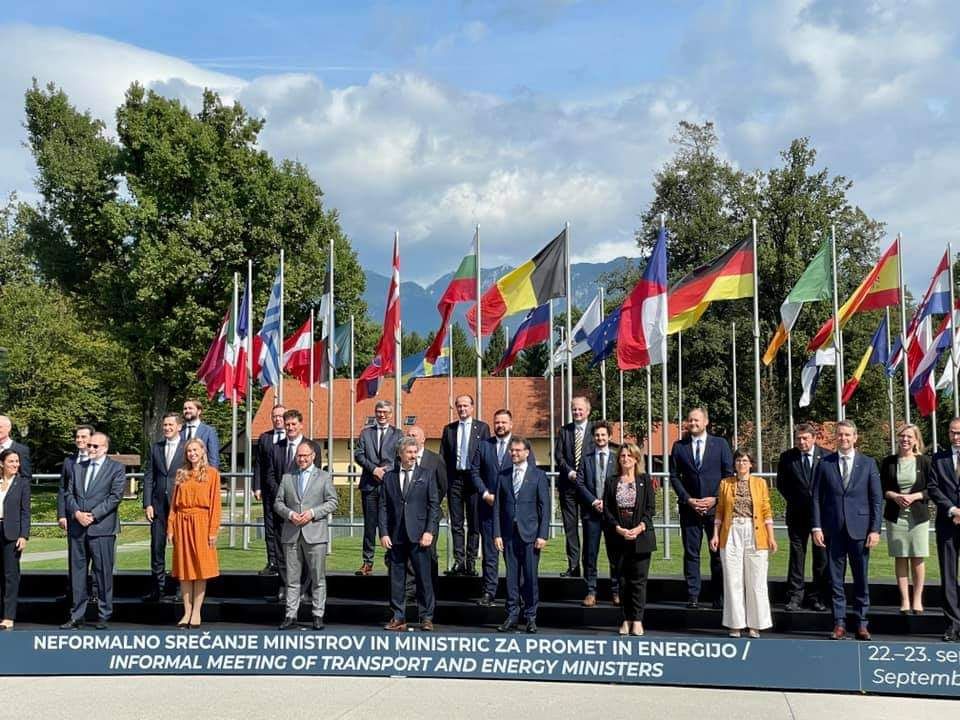 Attila Steiner confirmed that Hungary supports climate neutrality and the necessary ambitions to achieve this, however, the EU regulations must take into account the national natural, economic and social conditions. Member States need flexibility to implement emission reduction in a cost-effective way. The Commission's proposals must not lead to an increase in household energy prices.
All low-emission technologies will contribute to ensure a continuous and reliable supply of energy to the population, including nuclear energy and natural gas.
Thanks to the V4 coordination, that took place prior to the meeting, the Heads of Delegation of the V4 countries formulated a similar message to ours.
In addition, several ministers drew attention to record high energy prices and called on the Commission to address this in a coordinated manner as soon as possible.
The second session, together with the transport ministers, the promotion of electromobility and the development of the necessary alternative charging infrastructure was deliberated. The State Secretary presented the Hungarian green bus program, which we hope will make a significant contribution to reducing transport emissions.