Addressing migration challenges, combating trafficking in human beings, security policy, demographic issues and strengthening the fight against anti-Semitism will be important elements of the programme of the EU Presidency Trio - Spain, Belgium and Hungary - which will start in July, the Hungarian Justice Minister said in Luxembourg on Tuesday.
Arriving at a meeting of EU ministers responsible for EU affairs, Judit Varga said that the months of work that preceded the preparation of the programme had resulted in three very different countries putting on the table a very good work plan, which is important for Europe's global competitiveness and security policy, and which is able to meet new challenges in an era of crises.
---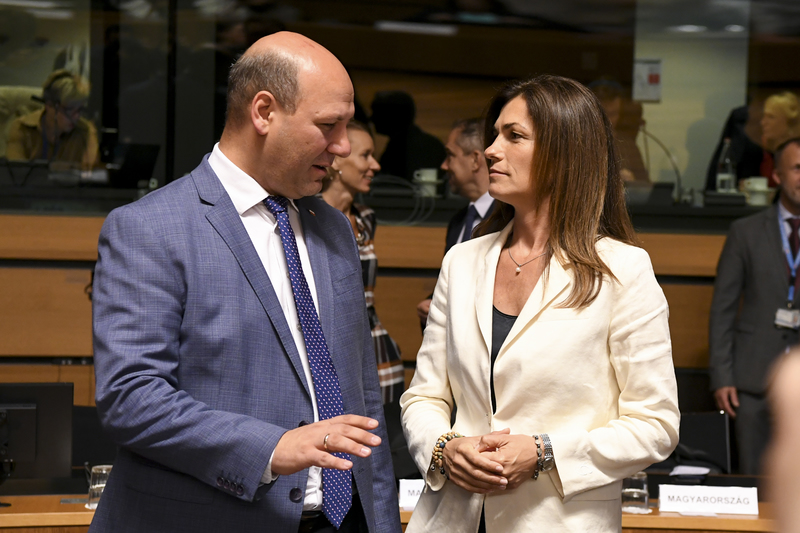 Another central element of the programme is the future of cohesion, she said, with Hungary's ambition to focus on the principle of upward convergence.
"It is very important to keep the catching-up of less developed countries with the developed ones as a guiding principle," he stressed. Judit Varga said that Hungary is in constant cooperation with its partners, the General Secretariat of the Council of the Governments of the EU Member States, with whom it is analysing its professional preparations.
She added that next year will be a special occasion when Hungary takes over the presidency, because it will be held by a government that has been in power since 2010.
"This means a special political and governmental stability and continuity," the justice minister said.