Twenty agricultural ministers – including Hungary – supported the joint statement on maintaining the budget of the Common Agricultural Policy (CAP) at the current level under the next Multiannual Financial Framework at the Agriculture and Fisheries Council held on 14th of October 2019.
Hungary cannot accept a larger reduction than the UK's withdrawal from the EU justifies, therefore maintaining CAP funds at the current EU-27 level is a minimum requirement - said Zsolt Feldman, State Secretary of Agriculture, head of the Hungarian delegation in Luxembourg.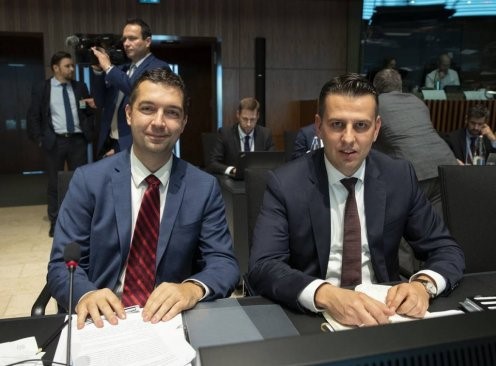 Besides Eastern European Member States, Austria, Belgium, France, Greece, Ireland, Luxembourg, Portugal and Spain also supported the joint statement aiming to keep the CAP budget at the current EU-27 level.
It is not realistic to maintain the CAP budget at the current 382 billion EUR level as the United Kingdom - one of the biggest contributors – is going to leave the EU, but Hungary can only accept a reduction that can be justified by the Brexit - emphasized Zsolt Feldman.
The Secretary of State has drawn the attention to the fact that in case of Hungary the Commission's proposal foresees an almost 17 percent reduction of CAP funds compared to the current programming period. Rural development would suffer the greatest cuts, as it would receive 26 percent less EU funds. This level of reduction is unacceptable, especially if we take into account that the new CAP regulations would place a significantly heavier burden on producers. We cannot expect more from farmers with less subsidies - said Zsolt Feldman.
The decision on the next Multiannual Financial Framework, including the amounts to be spent on the CAP, will be made by the Heads of States, but the common statement of twenty Agriculture Ministers can be considered as an important political message ahead of the future negotiations. The importance of the initiative is even greater if we consider the fact that supporters include both old and new Member States as well as net contributors and beneficiaries.